Sole Abresion Machine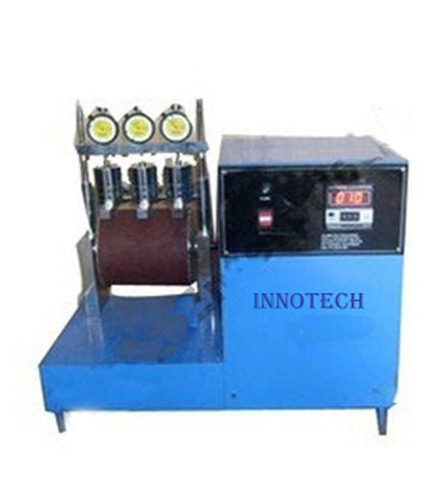 Sole Abresion Machine
Product Description
Technical Specification
1. Material: Stainless Steel
2. Frequency: 50 Hz
3. Voltage:220 V
4. Brand: IEDPL
5. Power SourceElectric
6. Display TypeDigital
7. Abrasive Cloth Width150 mm
8. est Specimen Dimension90 x 10 mm
9. Test Specimen Load200 to 1000 g x 100 g
10. Abrasive Drum Speed36 +- 4 RPM
We are manufacturers of Sole Abrasion Tester in the industry.
The offered tester comprises of an abrasive drum on which an abrasive cloth is fitted. The test specimen is placed below this drum,
which rotates on its surface. A digital display displays the results in the form of a numeric value. Offered tester is easy to use and
provides results quickly.
Contact Us
Plot No. - H-307, Industrial Area, Karoli, Bhiwadi, Rajasthan, 301019, India
Phone :+918037551191